2017
Anderson Valley, Mendocino County, CA
Les Voisins, or "the neighbors" is sourced from some of the best vineyards in Anderson Valley to create a wine that displays the region's unique terroir. This medium weight Chardonnay displays ripe pear, lemon peel, yellow apple, wet sandstone, as well as chalky and savory notes that play well with the vibrant fruit character.
Wine Enthusiast Magazine
JG 10/2020
This white wine exhibits aromas of lemon, apple, pine and pear. On the palate, lemon, pear and minerality. No oak influence, with a crisp acidity that carries through the finish.
Citrus
Learn more about this wine
About Copain
Founded in 1999, Copain expresses the philosophy that wine enhances the good things in life and is best when shared with friends and family. Copain produces wines from cool climate vineyards located in Anderson Valley, Yorkville Highlands and the Sonoma Coast that are lively and energetic, with bright, fresh flavors that have become Copain's signature. The winery is committed to regenerative farming to enhance the health of the vineyards and sustainable winemaking practices that conserve resources and allow each vineyard and region to shine through.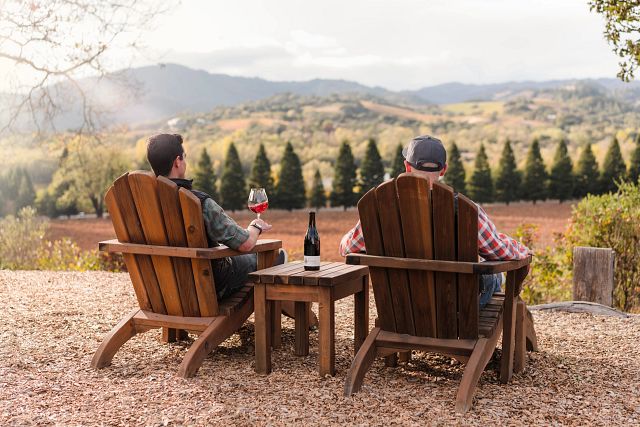 Expert Recommendations
Try these options from our collection and our neighboring wineries