Copain Wines
2017
|
Anderson Valley, Mendocino County, CA
Founded in 1973, the Edmeades Vineyard is one of Anderson Valley's most historic sites. The vineyard blocks selected for this Pinot Noir come from the oldest vines and steepest slopes on the property. Fresh red cherry, raspberry and pomegranate beam from the glass followed by nuances of black tea, dried mushroom and crushed stone minerality.
Wine Enthusiast Magazine
JG 10/2020
Robert Parker Wine Advocate
EB 12/2019
Learn more about this wine
About Copain
Founded in 1999, Copain expresses the philosophy that wine enhances the good things in life and is best when shared with friends and family. Copain produces wines from cool climate vineyards located in Anderson Valley, Yorkville Highlands and the Sonoma Coast that are lively and energetic, with bright, fresh flavors that have become Copain's signature. The winery is committed to regenerative farming to enhance the health of the vineyards and sustainable winemaking practices that conserve resources and allow each vineyard and region to shine through.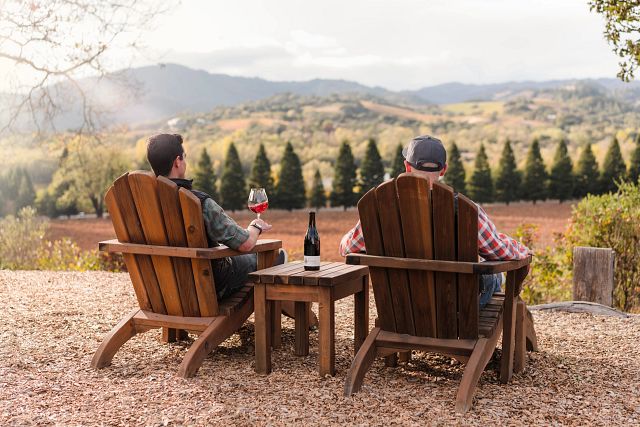 Expert Recommendations
Try these options from our collection and our neighbouring wineries
BROWSING ONLY
Browse only