Copain Wines
2017
|
Anderson Valley, Mendocino County, CA
Les Voisins, or "the neighbors" Syrah is a real expression of the Yorkville Highlands appellation, reflecting the rocky schist soils and the steep well-drained slopes. On the nose, hints of lavender and blueberry open up to reveal grilled meats and Mediterranean herbs. Sturdy tannins and a nervy grip give this wine its spine. Pop it open, decant it, and give it an hour - the aromas and flavors will intensify and linger long on the palate.
On the nose, hints of lavender with violet, and blueberry. Sturdy tannins and a nervy grip give this deep red wine its spine. As the wine opens up, savory aromas of seared meats and rosémary emerge.
Lavender
Blueberry
Violet
Lavender
Seared Meats
Rosemary
Learn more about this wine
About Copain
Founded in 1999, Copain expresses the philosophy that wine enhances the good things in life and is best when shared with friends and family. Copain produces wines from cool climate vineyards located in Anderson Valley, Yorkville Highlands and the Sonoma Coast that are lively and energetic, with bright, fresh flavors that have become Copain's signature. The winery is committed to regenerative farming to enhance the health of the vineyards and sustainable winemaking practices that conserve resources and allow each vineyard and region to shine through.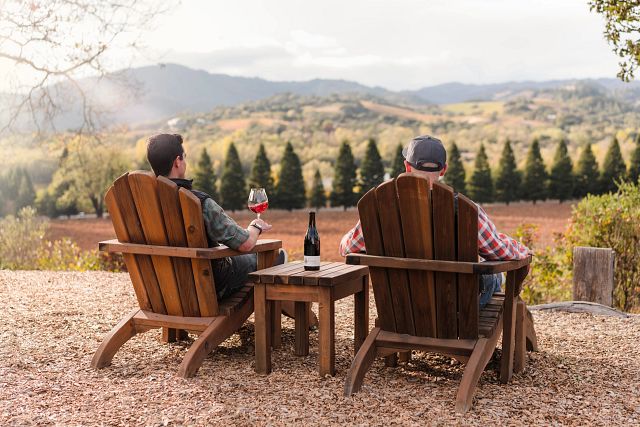 Expert Recommendations
Try these options from our collection and our neighbouring wineries
BROWSING ONLY
Browse only