Gran Moraine
Gran Moraine is a 230-acre estate, located in Oregon's Willamette Valley, within the Yamhill-Carlton AVA. Its name recalls the glacier movements in the last ice age that spurred 2,000 years of flooding and left behind "moraines" or masses of glacier-deposited rock and sediment. Winemaker Shane Moore crafts award-winning, cool-climate Pinot Noir and Chardonnay from rugged hillside vineyards, where the clones, block sizes and row orientations are matched to distinct meso-climates. The winery's barn-inspired structure honors the farm buildings that dot the region, while its 300,000-gallon pond for collecting rainwater demonstrates its commitment to sustainability.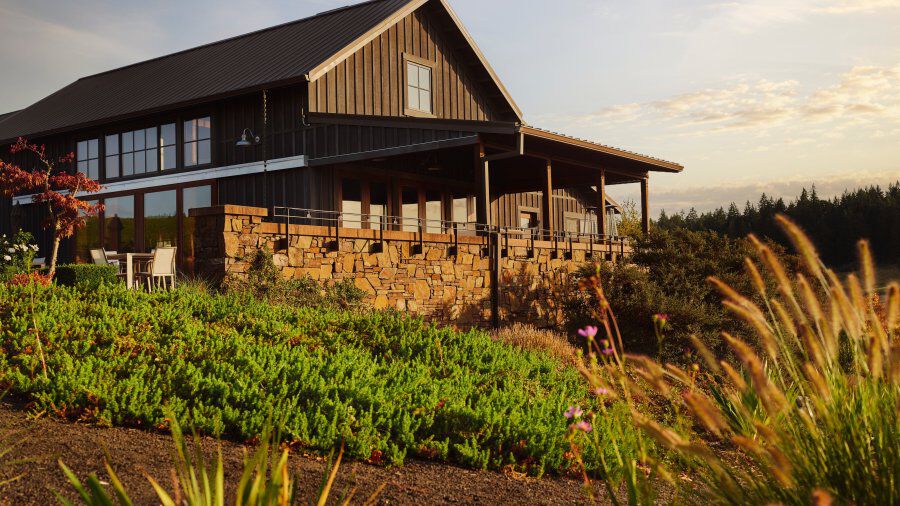 Oregon's Finest Sparkling
Under Shane Moore's direction, Oregon sparkling wine has entered the chat. Shane is known for producing exceptionally precise, pure restrained wines with vibrant acidity, and his bubblies are no exception. Produced in the Champagne or traditional method, Gran Moraine's 94-point sparkling brut rosé received Wine Spectator's highest score for a non-vintage Oregon sparkling wine. One of few single-vineyard estate sparkling wines in the Willamette Valley, it has been likened to grower Champagne. It is made from Chardonnay and Pinot Noir, with the heavier proportion of Chardonnay lending a rich, creaminess to the wine. This sparkler spends a minimum of 24 months "en tirage" – the secondary fermentation that gives sparkling wine its sparkle and lovely yeastiness from resting on its lees.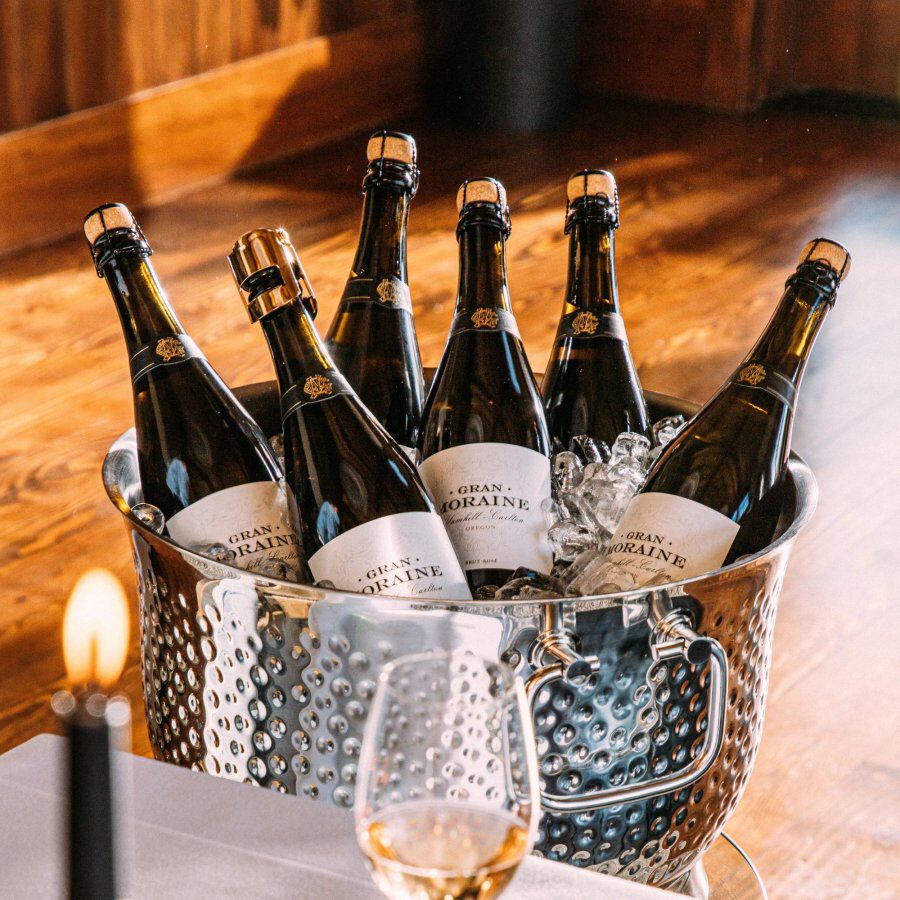 Winemaker by day. Musician by night.
During his horticulture, enology and viticulture studies at Washington State University, Shane Moore paid his dues as a "cellar rat". He learned the rhythms of the winery from the seat of a forklift while deepening his natural affinity for the land and the vine. Shane worked in wineries in Canada, Western Australia, and Israel's Golan Heights before joining Jackson Family Wines in 2011 as an enologist specializing in Sonoma Coast Pinot Noir. In 2013, he returned to the Pacific Northwest to be the winemaker for Zena Crown Vineyard. In 2016, he also assumed the head winemaking role for Gran Moraine. A winemaker, musician, and North Face-wearing lover of the outdoors, Shane is right at home in the granola-meets-Portlandia-meets-grape culture of the Willamette Valley. He plays specific music for each of his wine's fermentations and aging, which you can find noted on each wine's technical information sheet!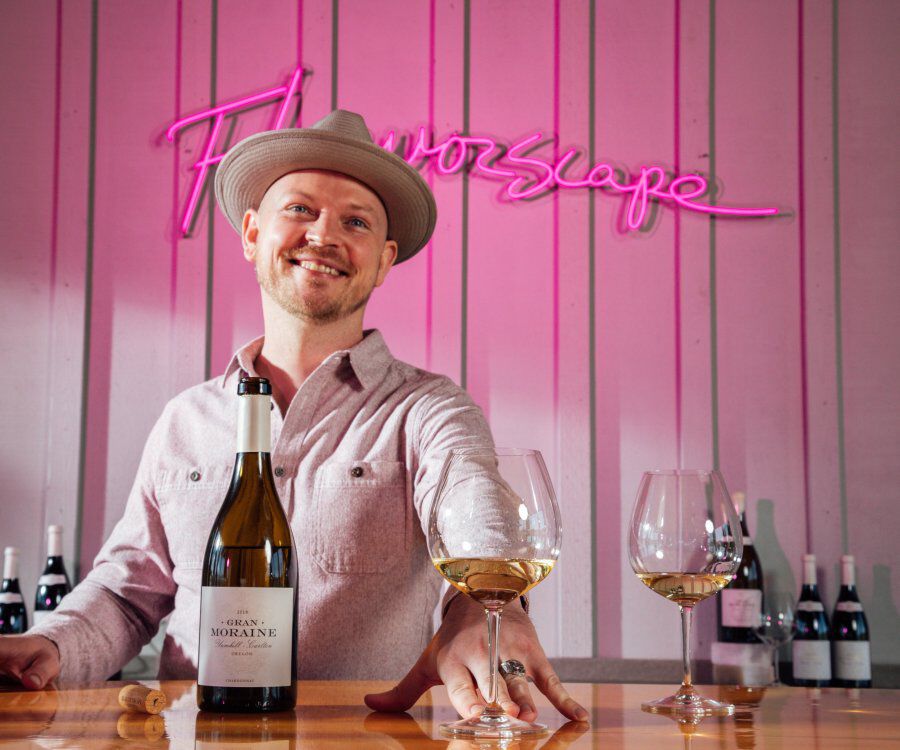 Notify Me
Please complete the required information to continue
We'll send updates on this wine straight to your inbox.