Kendall-Jackson
Anderson Valley Pinot Noir
2019 | Mendocino County, CA
The Anderson Valley is in a narrow valley carved out by years of erosion from the Navarro River. As the river runs through the valley and empties into the ocean, it cuts through the mountains to allow the cold ocean wind and coastal fog to creep in. The wine shows its cool-climate origins in bright acidity, accenting the rich flavors of wild strawberries, black cherries and plum. Firm minerality grounds the wine with firm tannins and a silkiness on the finish.
Robert Parker Wine Advocate
EB 7/2022
Wine Enthusiast Magazine
JG 12/2021
This red wine shows bright acidity, accenting the rich flavors of dark fruit, cola and spices, with firm minerality. Powerful, silky tannins on the finish, while oak aging brings a smoky note.
Learn more about this wine
About Kendall-Jackson
Kendall-Jackson is one of America's most beloved family-owned and operated wineries. Founded by entrepreneur and visionary Jess Jackson in 1982, and now led by his wife Barbara Banke and the Jackson family, Kendall-Jackson is based in Sonoma County and offers a range of acclaimed wines grown on the family's estate vineyards along the coastal ridges of California. A leader in sustainable vineyard and winery practices, including water and energy conservation and natural pest control, 100 percent of Kendall-Jackson's vineyards in California are third party certified by SIP (Sustainable in Practice) and CCSW (Certified California Sustainable Winegrowing). The winery's seminal wine, the Vintner's Reserve Chardonnay, has been the #1 selling Chardonnay in America since 1992.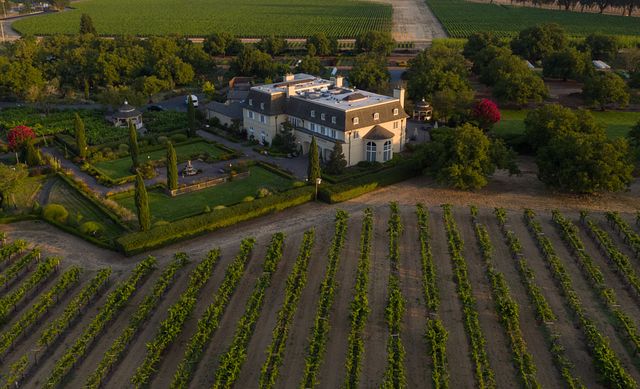 Expert Recommendations
Try these options from our collection and our neighbouring wineries
BROWSING ONLY
Browse only