Camelot Highlands Chardonnay
2020
Santa Barbara County, CA
Camelot Highlands is special place, one that Winemaster Randy Ullom refers to as "the filet mignon" of vineyards. Grown above the fog-driven Santa Maria Bench in Santa Barbara County, this Chardonnay comes from ancient vines growing in seabed soils. The result is a complex wine bursting with flavors of pineapple, mango and papaya with a creamy, lush, rich palate, finishing with lingering notes of vanilla and crème brûlée.
Wine Enthusiast Magazine
MK 7/2022
This white wine has a lush palate with ripe tropical fruit. Notes of Pineapple , honeydew melon and vanilla create an appealing and lingering finish. All of this overlies a touch of salinity and minerality.
Tropical Fruit
Crème Brûlée
Learn more about this wine
About Kendall-Jackson
Kendall-Jackson is one of America's most beloved family-owned and operated wineries. Founded by entrepreneur and visionary Jess Jackson in 1982, and now led by his wife Barbara Banke and the Jackson family, Kendall-Jackson is based in Sonoma County and offers a range of acclaimed wines grown on the family's estate vineyards along the coastal ridges of California. A leader in sustainable vineyard and winery practices, including water and energy conservation and natural pest control, 100 percent of Kendall-Jackson's vineyards in California are third party certified by SIP (Sustainable in Practice) and CCSW (Certified California Sustainable Winegrowing). The winery's seminal wine, the Vintner's Reserve Chardonnay, has been the #1 selling Chardonnay in America since 1992.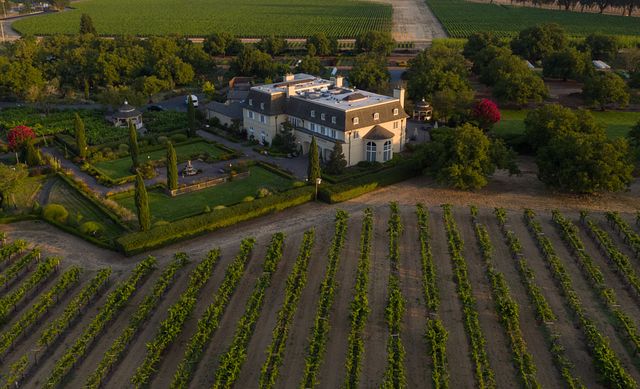 Expert Recommendations
Try these options from our collection and our neighboring wineries