Kendall-Jackson
Vintner's Reserve Cabernet Sauvignon
The Vintner's Reserve Cabernet Sauvignon is sourced from Sonoma County mountain and hillside vineyards that impart flavors of bright black cherry, blackberry, cedar and mocha. Superb wine structure, rich seamless tannins and a supple mid-palate lead to a long, lingering finish.
This red wine exhibits aromas of lush, bright black cherry, blackberry and cassis. Round tannins provide a robust structure and supple mid-palate. Notes of cedar, vanilla and mocha linger on the finish.
Black Cherry
Blackberry
Cassis
Learn more about this wine
About Kendall-Jackson
Kendall-Jackson is one of America's most beloved family-owned and operated wineries. Founded by entrepreneur and visionary Jess Jackson in 1982, and now led by his wife Barbara Banke and the Jackson family, Kendall-Jackson is based in Sonoma County and offers a range of acclaimed wines grown on the family's estate vineyards along the coastal ridges of California. A leader in sustainable vineyard and winery practices, including water and energy conservation and natural pest control, 100 percent of Kendall-Jackson's vineyards in California are third party certified by SIP (Sustainable in Practice) and CCSW (Certified California Sustainable Winegrowing). The winery's seminal wine, the Vintner's Reserve Chardonnay, has been the #1 selling Chardonnay in America since 1992.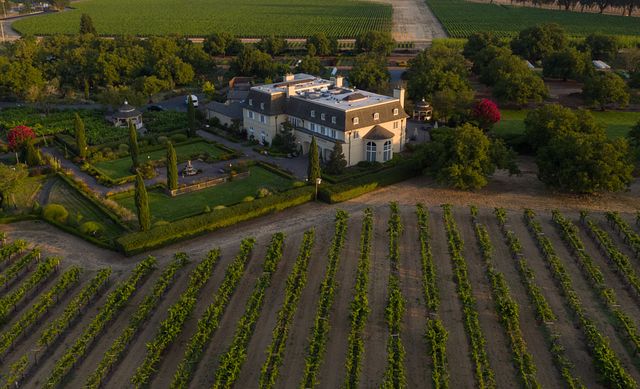 Expert Recommendations
Try these options from our collection and our neighbouring wineries
BROWSING ONLY
Browse only