Copain Wines
This rosé is made from Pinot Noir grapes grown in remote, coastal vineyards in rugged Mendocino County. Aromatics and flavors of pink grapefruit, strawberry, white peach and freshly plucked rose petals leave you wanting another sip. Versatile when it comes to cuisines and always a popular pick, this is the perfect summer wine.
With a subtle hue of pale salmon, our rosé pink wine is lively with electrifying acidity. Aromas of strawberry, watermelon, white peach, and perilla leaf are balanced by fruit flavors of lychee, strawberry, and ripe melon. Stainless steel fermentation creates a long, mouthwatering finish.
Strawberry
Watermelon
White Peach
Perilla Leaf
Learn more about this wine
About Copain
Founded in 1999, Copain expresses the philosophy that wine enhances the good things in life and is best when shared with friends and family. Copain produces wines from cool climate vineyards located in Anderson Valley, Yorkville Highlands and the Sonoma Coast that are lively and energetic, with bright, fresh flavors that have become Copain's signature. The winery is committed to regenerative farming to enhance the health of the vineyards and sustainable winemaking practices that conserve resources and allow each vineyard and region to shine through.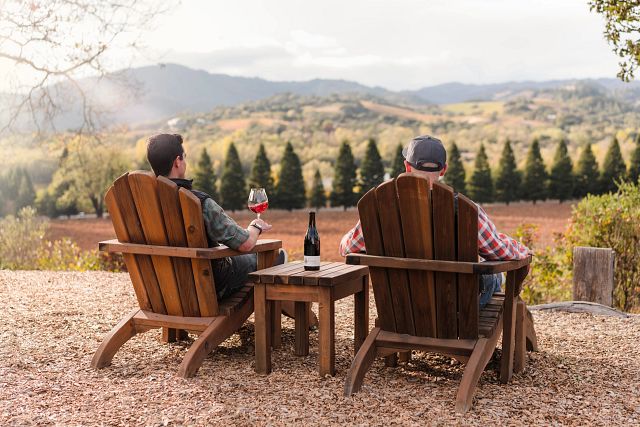 Expert Recommendations
Try these options from our collection and our neighbouring wineries
BROWSING ONLY
Browse only