Kendall-Jackson
Vintner's Reserve Sauvignon Blanc
Bright minerality and layered texture, the Vintner's Reserve Sauvignon Blanc is a complex, food friendly wine with ample aromatics. Hints of floral, citrus and lemongrass fill the glass and ripe melon, pineapple and grapefruit flavors come through on the palate. A touch of Semillon and Chardonnay round out the mouthfeel and provide the delightful fig and perfume notes.
Luscious honeysuckle, ripe pear and fresh lemongrass intertwine in this medium-bodied, crisp, aromatic white wine. Hints of fresh tropical grapefruit and fig complement the subtle minerality.
Honeysuckle
Pear
Lemongrass
Tropical Fruit
Fig
Minerality
Learn more about this wine
About Kendall-Jackson
Kendall-Jackson is one of America's most beloved family-owned and operated wineries. Founded by entrepreneur and visionary Jess Jackson in 1982, and now led by his wife Barbara Banke and the Jackson family, Kendall-Jackson is based in Sonoma County and offers a range of acclaimed wines grown on the family's estate vineyards along the coastal ridges of California. A leader in sustainable vineyard and winery practices, including water and energy conservation and natural pest control, 100 percent of Kendall-Jackson's vineyards in California are third party certified by SIP (Sustainable in Practice) and CCSW (Certified California Sustainable Winegrowing). The winery's seminal wine, the Vintner's Reserve Chardonnay, has been the #1 selling Chardonnay in America since 1992.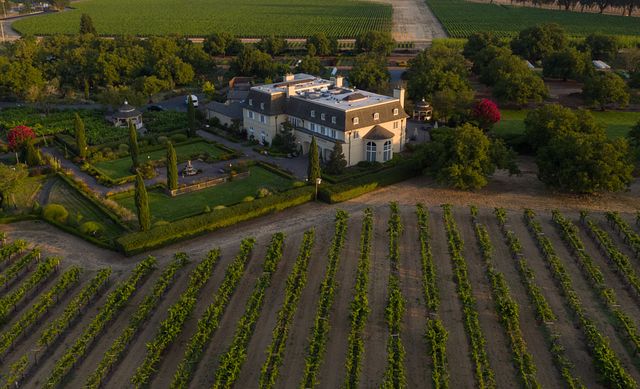 Expert Recommendations
Try these options from our collection and our neighbouring wineries
BROWSING ONLY
Browse only