Kendall-Jackson
Vintner's Reserve Cabernet Sauvignon
Achieve the perfect picnic basket with this demi-bottle of smooth Cabernet Sauvignon. Lush black cherry, blackberry and cassis aromas invite you in at first pour. Blended with Merlot, Cabernet Franc, Petit Verdot and Malbec, the wine has a round, rich mouthfeel. Seamless, supple tannins support notes of cedar, vanilla and a hint of mocha that linger on the finish. Pack a baguette, Brie and salami, and you're good to go!
This red wine exhibits aromas of lush, bright black cherry, blackberry and cassis. Round tannins provide a robust structure and supple mid-palate. Notes of cedar, vanilla and mocha linger on the finish.
Black Cherry
Blackberry
Cassis
Learn more about this wine
About Kendall-Jackson
Kendall-Jackson is one of America's most beloved family-owned and operated wineries. Founded by entrepreneur and visionary Jess Jackson in 1982, and now led by his wife Barbara Banke and the Jackson family, Kendall-Jackson is based in Sonoma County and offers a range of acclaimed wines grown on the family's estate vineyards along the coastal ridges of California. A leader in sustainable vineyard and winery practices, including water and energy conservation and natural pest control, 100 percent of Kendall-Jackson's vineyards in California are third party certified by SIP (Sustainable in Practice) and CCSW (Certified California Sustainable Winegrowing). The winery's seminal wine, the Vintner's Reserve Chardonnay, has been the #1 selling Chardonnay in America since 1992.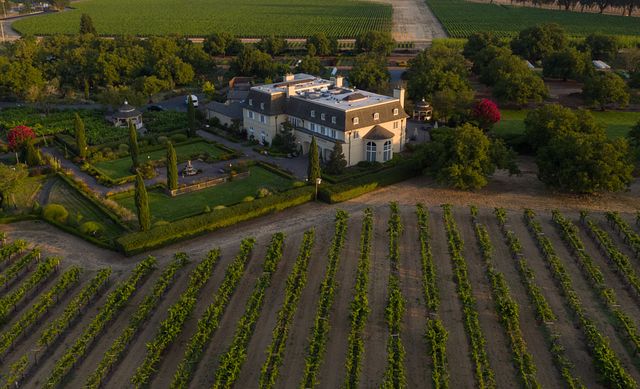 Expert Recommendations
Try these options from our collection and our neighboring wineries