Matanzas Creek
2016
|
Bennett Valley, Sonoma County, CA
Winemaker Marcia Torres Forno is a gifted aromatics specialist, and you're in for a treat with the nose on this red blend. Dark cherry jam, cocoa, fresh Sarsaparilla (aka, root beer), hints of licorice and dried rose petals lift from the glass. Those notes repeat on the palate, accompanied by pomegranate and blood orange fruit. Fine grain tannins make for smooth sipping and lead to long, elegant finish.
Learn more about this wine
About Matanzas Creek
Located in the Bennett Valley sub-region of Sonoma County, Matanzas Creek Winery earned its reputation as a pioneer for Sauvignon Blanc and Merlot in the 1970s. The winery's estate vineyards in Sonoma County are sustainably farmed, extending from the cool coastline to the inland valley and producing a diversity of expressions of its celebrated Sauvignon Blanc and Merlot wines. Beyond the widespread recognition of the wines, Matanzas Creek is famous for its stunning lavender gardens.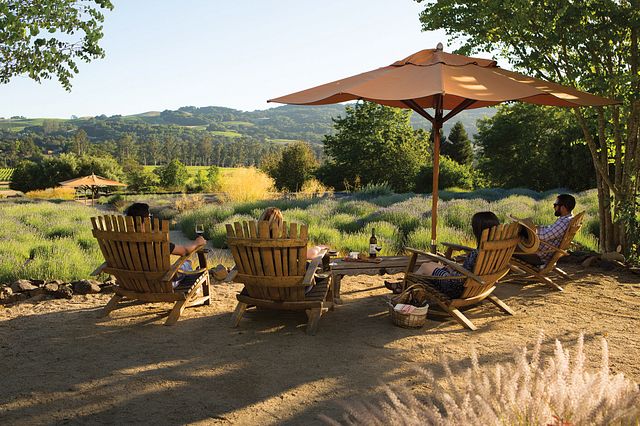 Expert Recommendations
Try these options from our collection and our neighbouring wineries
BROWSING ONLY
Browse only