Matanzas Creek
Bennett Valley Chardonnay
The Bennett Valley AVA is one of the cooler Sonoma County appellations, as Pacific Ocean breezes enter the valley through the Petaluma Gap. Reflecting its terroir, this wine's maritime salinity provides the heft to uphold notes of pineapple marmalade, toasted almonds and baked angel food cake on the finish. A beautiful ying-yang of salty, sweet goodness.
Learn more about this wine
About Matanzas Creek
Located in the Bennett Valley sub-region of Sonoma County, Matanzas Creek Winery earned its reputation as a pioneer for Sauvignon Blanc and Merlot in the 1970s. The winery's estate vineyards in Sonoma County are sustainably farmed, extending from the cool coastline to the inland valley and producing a diversity of expressions of its celebrated Sauvignon Blanc and Merlot wines. Beyond the widespread recognition of the wines, Matanzas Creek is famous for its stunning lavender gardens.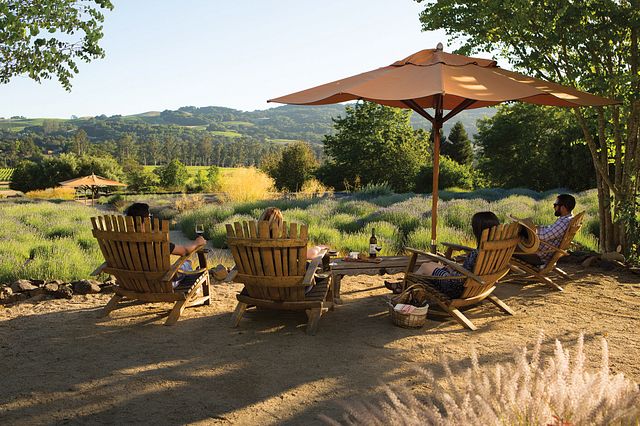 Expert Recommendations
Try these options from our collection and our neighbouring wineries
BROWSING ONLY
Browse only