Matanzas Creek
When a wine balances body with acidity, it's so delightful. This medium-body Chardonnay leads with vibrant aromas of pineapple cake, grilled Meyer lemon, orange zest, and baked apples. On the palate, you get this creamy mouthfeel evoking caramelized peaches, roasted hazelnuts, and chamomile tea, which is counterbalanced by minerality and fresh acidity. Pour us a glass, stat!
Robert Parker Wine Advocate
EB 7/2022
This complex white wine offers aromas of marmalade that lead into notes of marshmallow and white lilies. Flavors of grilled peach and pineapple follow. With refined acidity, the finish is long and elegant.
Marmalade
Marshmallow
White Lily
Grilled Peach
Pineapple
Brioche
Learn more about this wine
About Matanzas Creek
Located in the Bennett Valley sub-region of Sonoma County, Matanzas Creek Winery earned its reputation as a pioneer for Sauvignon Blanc and Merlot in the 1970s. The winery's estate vineyards in Sonoma County are sustainably farmed, extending from the cool coastline to the inland valley and producing a diversity of expressions of its celebrated Sauvignon Blanc and Merlot wines. Beyond the widespread recognition of the wines, Matanzas Creek is famous for its stunning lavender gardens.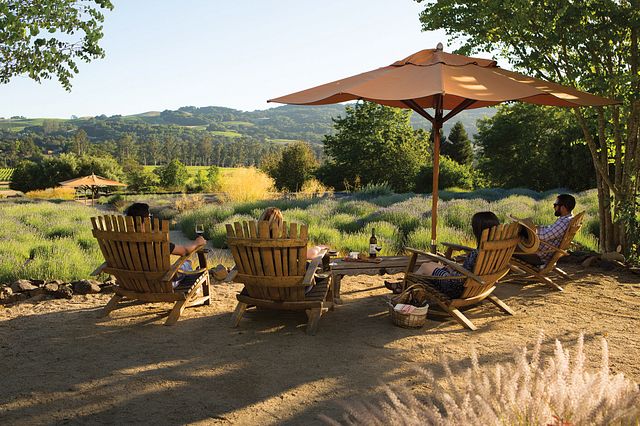 Expert Recommendations
Try these options from our collection and our neighbouring wineries
BROWSING ONLY
Browse only