Grand Reserve Cabernet Sauvignon
Made from low-yielding, higher elevation estate vineyards throughout Sonoma County, the Grand Reserve is an ideal expression of Cabernet Sauvignon. Distinct flavors of blackberry, blueberry, plus both red and black currants with enticing fragrances of mocha and nutmeg. Subtle notes of chocolate and toasty vanilla add to the richness and are accompanied by fine grained tannins on a lengthy finish.
Robert Parker Wine Advocate
EB 7/2022
Wine & Spirits
JG 12/2021
This red wine showcases flavors of dark berries and currants with aromas of mocha and nutmeg. Notes of chocolate and toasty vanilla add to the richness, accompanied by fine tannins on a long finish.
Dark Berry
Red Currant
Black Currant
Learn more about this wine
About Kendall-Jackson
Kendall-Jackson is one of America's most beloved family-owned and operated wineries. Founded by entrepreneur and visionary Jess Jackson in 1982, and now led by his wife Barbara Banke and the Jackson family, Kendall-Jackson is based in Sonoma County and offers a range of acclaimed wines grown on the family's estate vineyards along the coastal ridges of California. A leader in sustainable vineyard and winery practices, including water and energy conservation and natural pest control, 100 percent of Kendall-Jackson's vineyards in California are third party certified by SIP (Sustainable in Practice) and CCSW (Certified California Sustainable Winegrowing). The winery's seminal wine, the Vintner's Reserve Chardonnay, has been the #1 selling Chardonnay in America since 1992.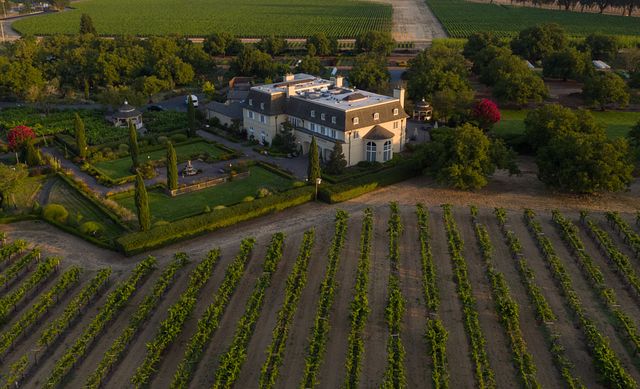 Expert Recommendations
Try these options from our collection and our neighboring wineries